16
La Grande Motte
Precinct 35b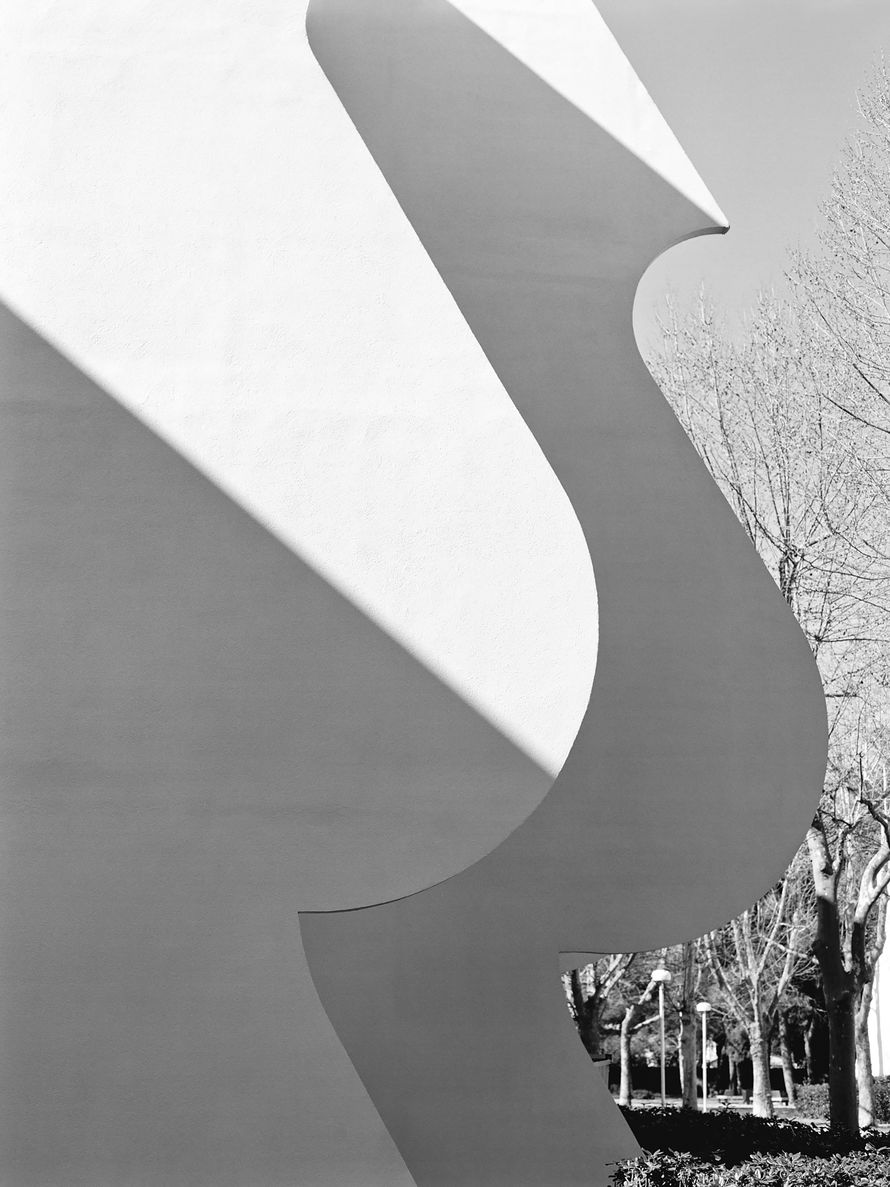 En Forme Libre
Jean Balladur's architecture of La Grande Motte is characterised by an irreverent humanism. Occupying 10-square kilometres of French Mediterranean coastline, Balladur's monolithic gestures are imbued with a strangely graceful anthropomorphism – as if the relief's of Jean Arp had been translated to an urban scale. Balladur, together with the architectural team of Paul Gineste, Pierre Dezeuze, Jean Pierre Bernadet and Landscape Architect Pierre Pillet, is said to have been heavily influenced by the work of Oscar Niemeyer – in particular his design and civil planning with Lúcio Costa for Brasília – which evidences itself in the distinctive use of reinforced concrete in sinuous forms that range in programme from hotels, to stadiums, to marina buildings. Contrasting the clear references to Modernism, Balladur is also said to have been interested in pre-Columbian pyramids such as the Teotihuacan archaeological complex in Mexico. While capturing the essence of these eyeless stoic masses, Balladur's Grande Motte has a vitality and esprit de corps that is explicitly site specific.
Like Balladur, Mary Gaudin's images of La Grande Motte possess bold graphic qualities but, equally, express a particular and empiric whimsy as the exploration of form and context is clearly articulated through Gaudin's return visits for this on-going project. The scale of the coolly expressive concrete forms is represented in a paradoxical fashion and expertly demonstrates the universality and tactility of Balladur's Humanist approach. Bowed structural members, depicted ton-sur-ton, could as easily caressed by a passing touch as they could be walked under as if arcades. Faceted reliefs, rendered in strong chiaroscuro, could be façade detail or foundation. Balladur and Pillet's vision for a 'green city' and the omnipresence of vegetation in Gaudin's images sit in similarly bold counterpoint adding a delineation to the fluid architectural motifs while softening La Grande Motte's Brutalist notions.
Like Jean Arp, the exploration of primitive forms, reinterpreted through a modernist lens, seem to connect to something very singular within the human psyche which keeps La Grande Motte elemental, without the trappings of sentimentality. Gaudin's images enhance Balladur's dialogue between expression and function – he, drawing across nature and culture, she, across sculpture and relief, both introducing an acuity to the art and artifice of La Grande Motte.
Rufus Knight
Photos exhibited at Precinct 35, Wellington