16
Carlo Scarpa
Rake's Progress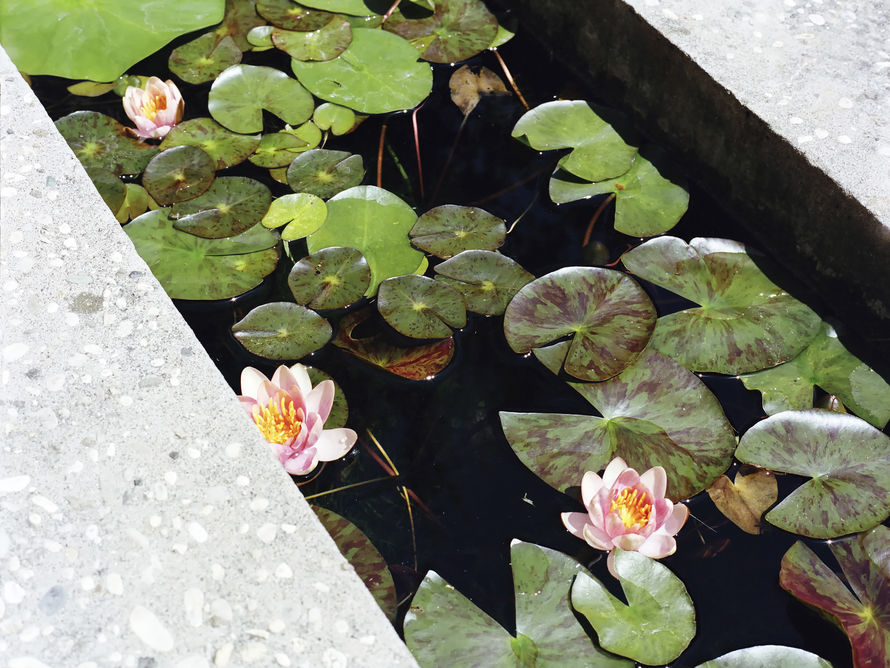 In Venice, water is both a boon and a curse. A source of transport and an inspiration for artists, it's also a hitting threat with which the city has learnt, not always harmoniously, to coexist. When Italian architect Carlo Scarpa was commissioned to renovate the Querini Stampalia, a 16th-century palazzo that had been repeatedly flooded, he chose not to banish the water that lapped in from the lagoon but to celebrate it, and M the process created one of the world, most influential garden designs.
Born in Venice in 1906, Scarpa spent most of his childhood in Vicenza, returning to La Serenissima to study architecture at the Royal Academy of Fine Arts - though he never actually took the formal qualification required to enable him to practise alone (he trained as a teacher of architectural drawin),. The first two decades of his working life were spent as a designer, primarily of glassware. Between 1933 and 1947 he was artistic director of Venini, one of the best known producers of Venetian glass, and it was this grounding that gave him the profound understanding of materials and craft that would enrich his work when he eventually took up his calling as an architect in the wake of World War II.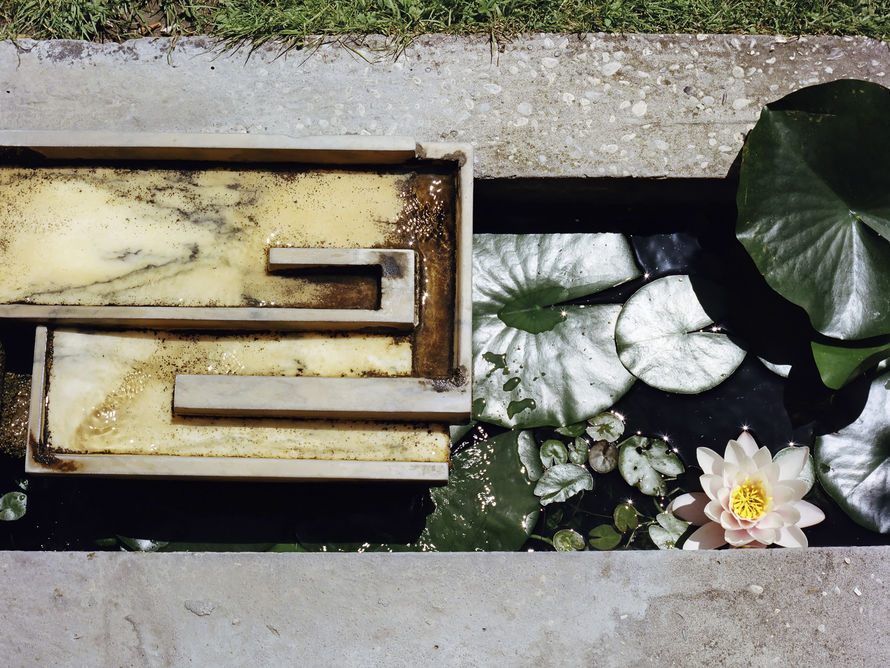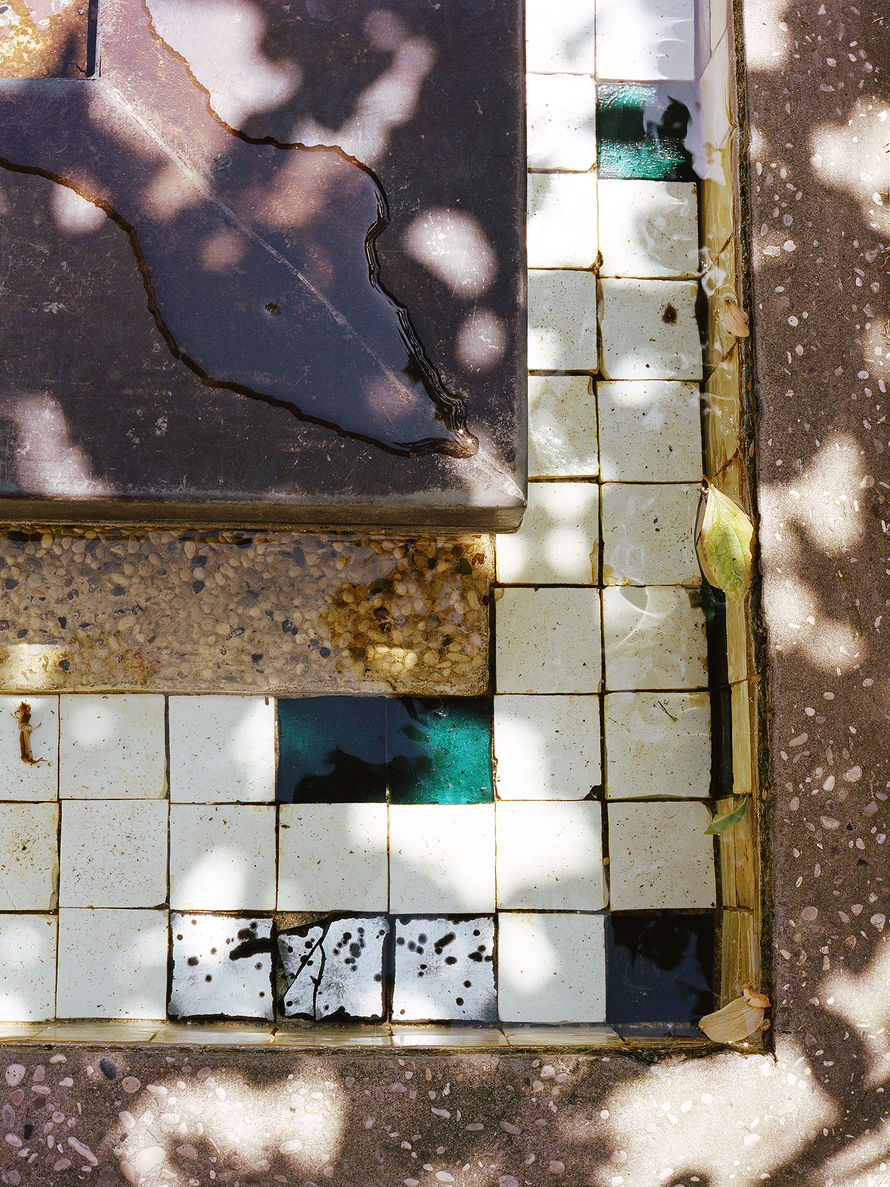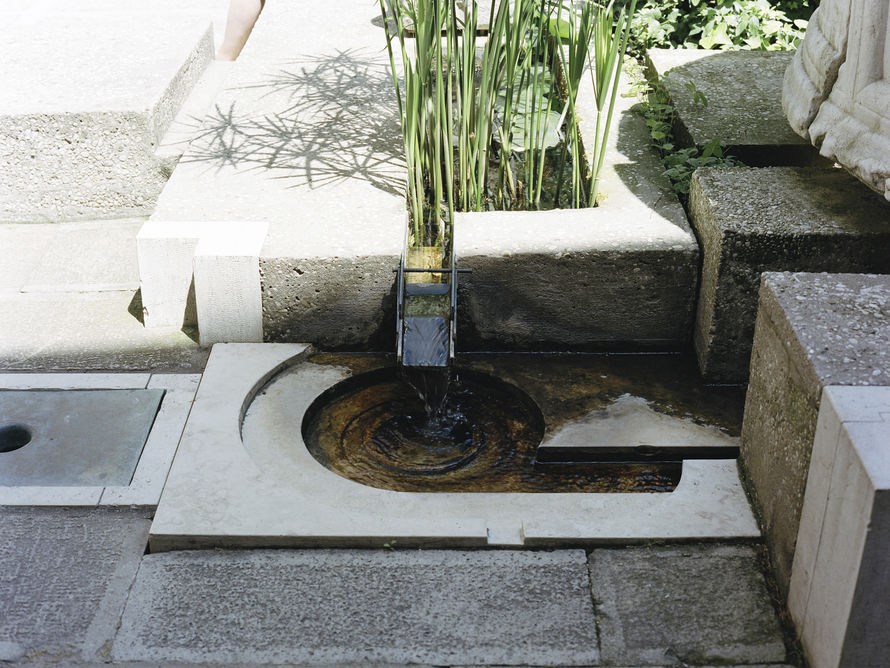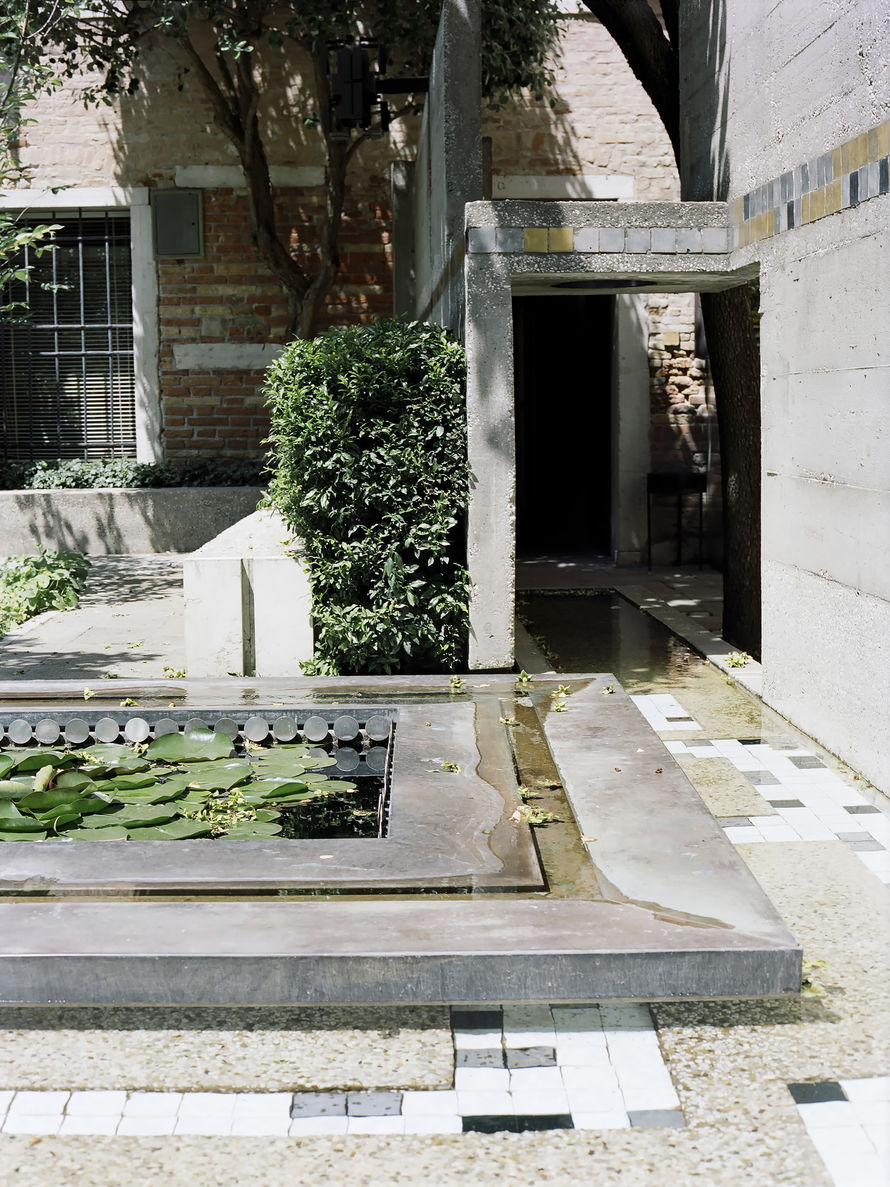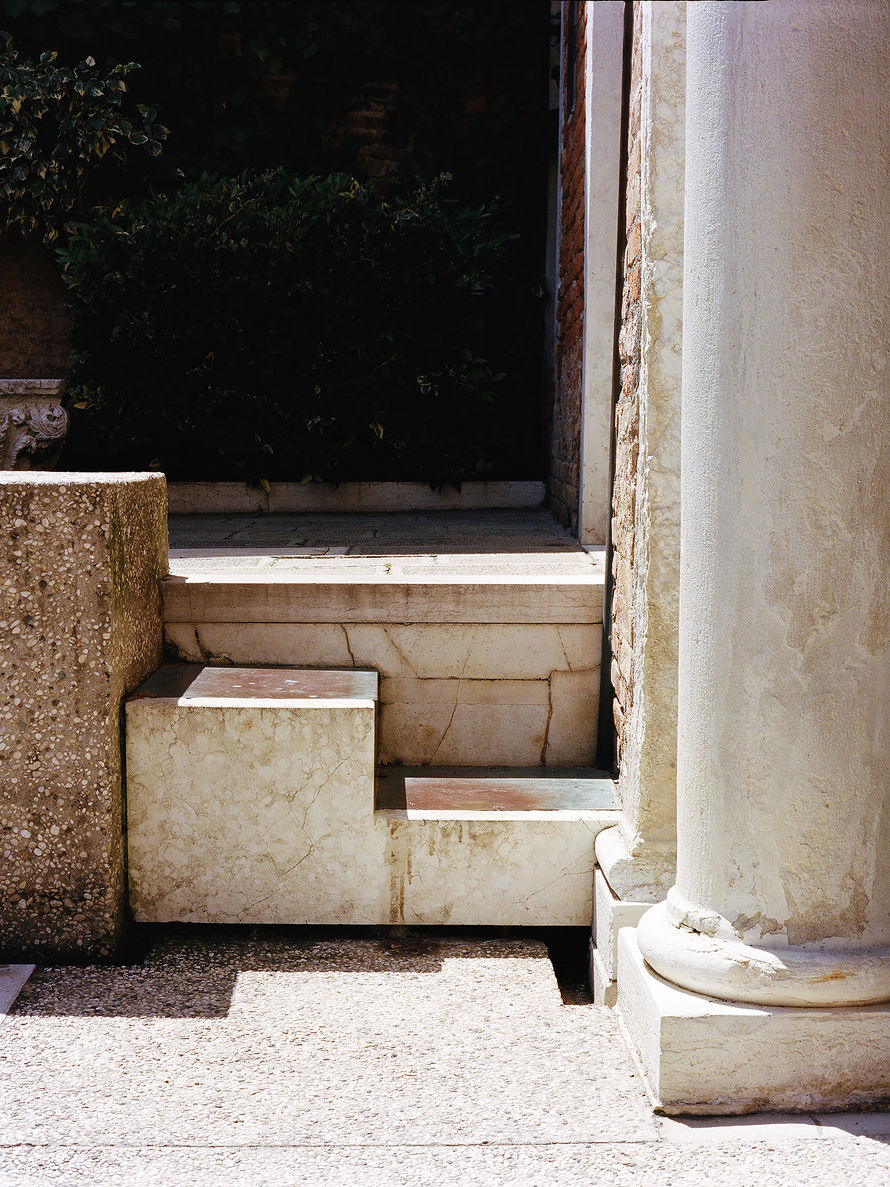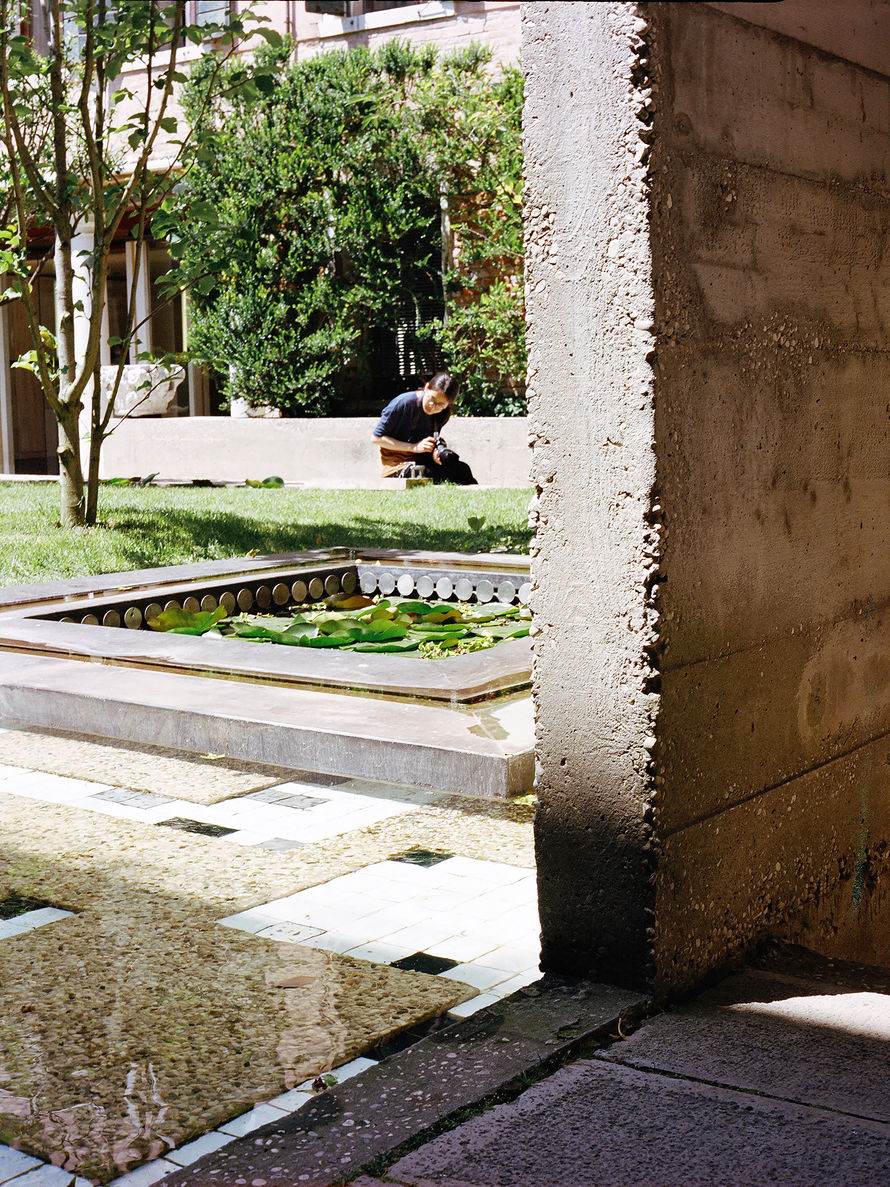 Despite only entering the profession in his early forties, Scarpa is today revered by his fellow architects yet largely unknown to the wider public. Often mentioned in the same breath as Le Corbusier and Frank Lloyd Wright, he managed more than any other modernist to maintain a deep connection with the past, often combining up-to-the-minute manufacturing processes with ancient crafts - witness his mosaic-floored Olivetti Showroom in St Marks square, which celebrates what was, in 1958, cutting edge technology within yards of some of the most famous sights in the Western world. It was because of his unique ability to fuse old and new that alongside avant-garde architectural works like his seminal Brion-Vega Cemetery in San Vito d'Aldvole, Treviso, he was known for his renovation of hitorical buildings.
The most famous of these is Venice's Palazzo Querini. In 1869, Count Giovanni Querini Stampalia donated his family, 16th-century palace, located in the central Castello district, to the city on condition that the house should be transformed into a public library with - he stressed - late opening hours. Today, the Querini Stampalia Fondazione is a museum, a library and, a venue for exhibitions and cultural events.
Scarpa was commissioned to renovate part of its crumbling ground floor and cramped 17 x 8 metre courtyard. The renovation, carried out between 1961 and 1963, set out to turn obstacles - like the garden's narrow footprint, lack of light and susceptibility to flooding - into aesthetic assets.
So Scarpa's new-look ground floor allows the high tide to enter the building, almost like a living organism. As he announced to Giuseppe Mazzariol, the former director of the Fondazione Querini Stampalia, "let the high water come in, just as it does everywhere in this city. It's simply a question of containing it, governing it and using it like a luminous and reflective material. Then you'll see flickers of light playing against the yellow and violet plasterwork of the ceilings. Marvellous."
The first thing you notice is the way Scarpa has designed the space so there's no interruption in the view from the entrance of the palazzo right through to the ivy clad brick wall at the rear of the courtyard. Looking back through the wrought-iron gates, designed with his signature L-shaped pattern, you can see gondolas drifting past as you stroll through the garden.
While the atrium of the building was designed to fill with water during high tides, creating a kind of indoor lake, the garden is subtly raised on a higher plane, to protect the plants from the salt water. Visitors to the garden today are struck by the way its different elements work together. In this modestly sized space you find cement, metal, marble, mosaic, brick and water all harmoniously combined. The star of the show, however, is water, which not only ac. as a visual motif, but also provides a tinkling soundtrack.
The water enters in the garden directly from the canal via channels that run along the interior walls, eventually reaching a square, lily pad.covered basin built with different levels made of copper, cement and mosaic. At one end of the channel there's - unexpectedly - a model of a labyrinth carved in alabaster. At the other, a scupper allows the water to flow into a circular basin, giving this area a Japanese feel.
Scarpa's designs often draw inspiration from Eastern culture, as well as featuring geometric patterns and stepped layers. But the most striking feature here is the sleek modernist lines juxtaposed with an antique stone lion and a Corinthian capital displayed like a piece of sculpture. Applying a line of mosaic - a nod to Italy, classical past - on concrete walls shouldn't work, but somehow in this garden it does.
Planting in the courtyard is understated and low maintenance, with periwinkle, sweet violet and papyrus adding texture, while three small trees - aJapanese flowering cherry, a Judas tree and a Chine. magnolia - break up the lawn and provide seasonal colour. Yet one of the key strengths is how little it relies on colour for visual impact. This is a garden that looks as good in winter as it does in spring.
Despite the fact that its creator died in 1978 - alter falling down a flight of stairs - Scarpa's garden still feels contemporary. Inspiring legions of landscape designers who ignore the city, more obvious destinations to make pilgrimages to the Querini Stampalia, this modest Venetian courtyard continues to resonate. And perhaps, in an age when finding new ways to adapt our environment to encroaching water is increasgly pressing, it's more relevant than ever.
Text Damon Syson