18
Sons & Co. Studio
Knight Associates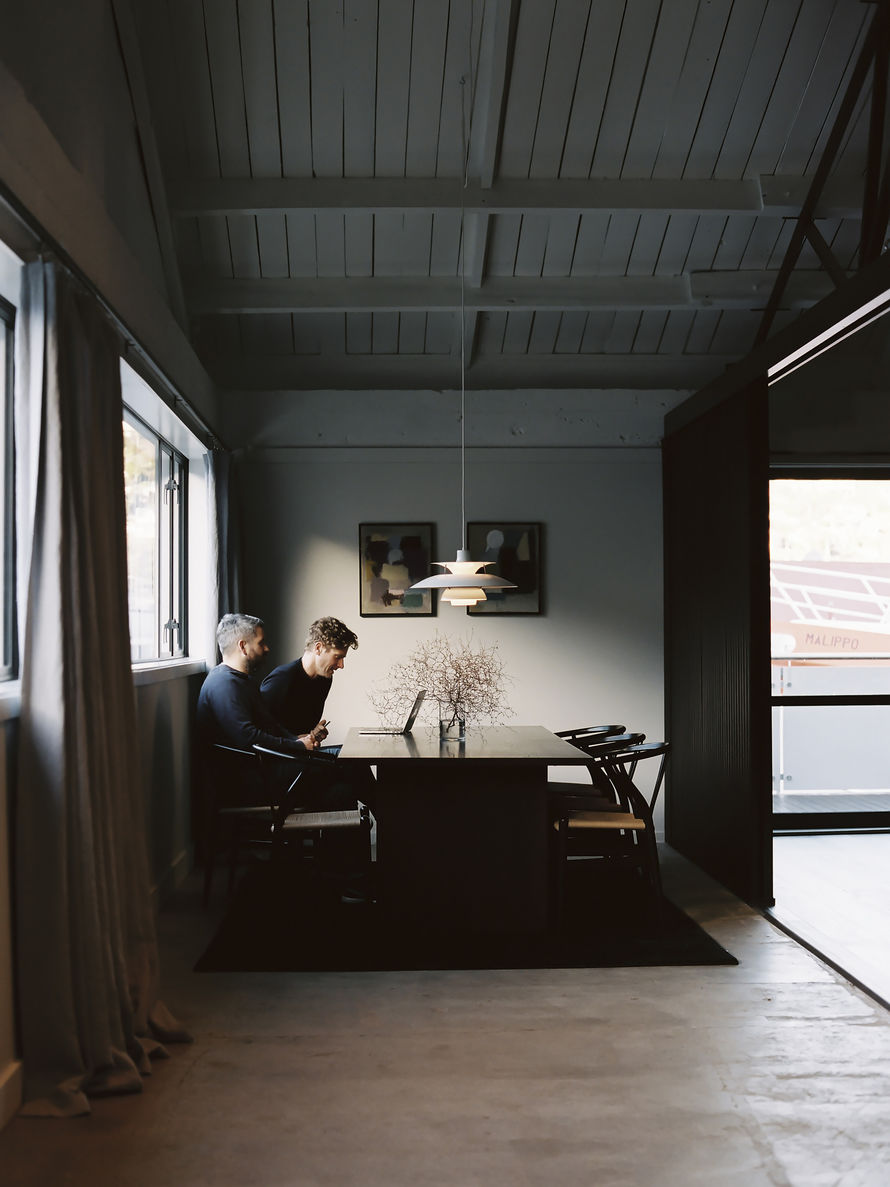 The Sons & Co. studio is situated in a 150sqm warehouse space, above a ship chandlery, in the port town of Lyttleton in New Zealand's South Island.
Sons & Co. enjoy 'pure' design. They say they're attracted to design in its most direct form: work full of rigour, original, uncompromising, but often with an element that is pure whim - they're not anti-fun - they like the nonsensical and the "just because".
They like an ordered environment, calm, beautiful and refined. They believe the way in which creative people work hasn't changed since the birth of time and the design of the studio didn't need to facilitate a process, it can stand alone, but they sincerely believe in design and its power to have an uplifting effect upon us. They're not of the "design can change the world" school, but love art and design and when it's good, really good, it raises the human spirit.
Design by Knight Associates