21
Maison Cactus
Dieu & Bicho Architectes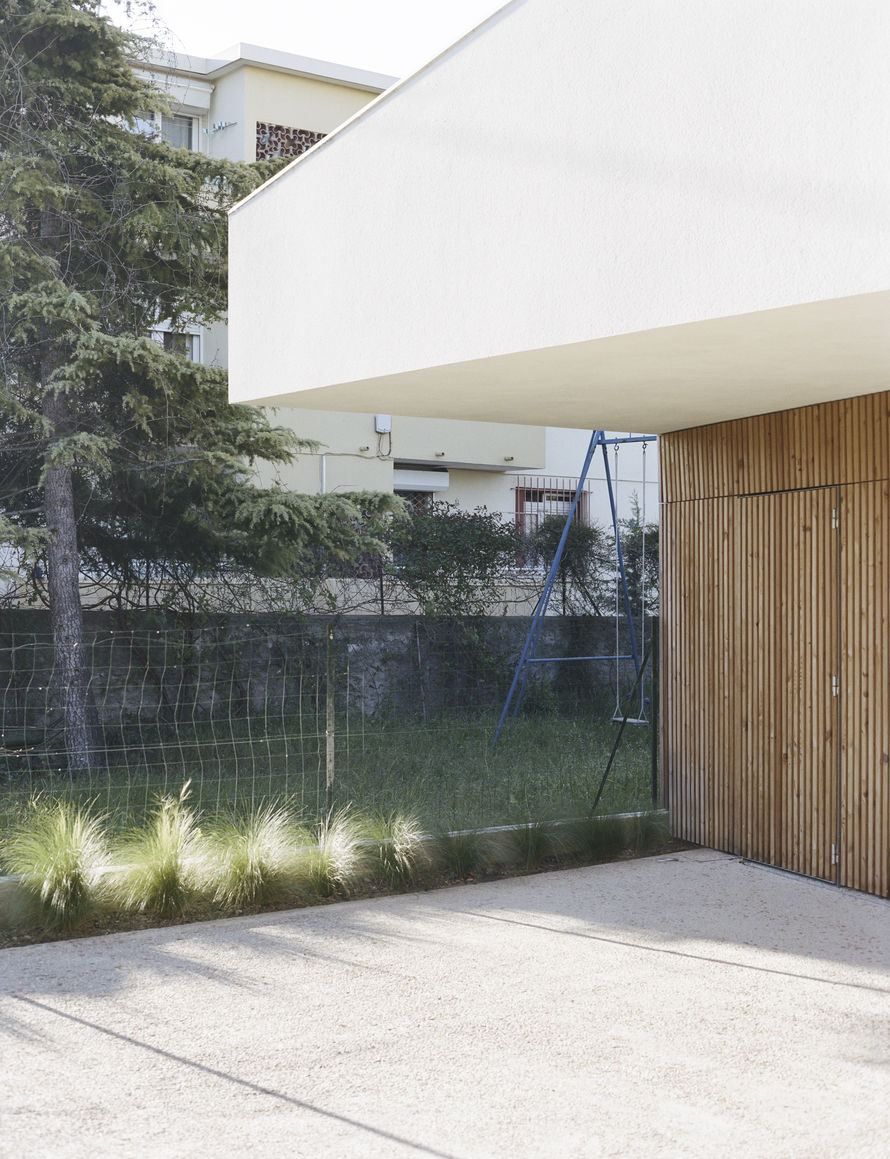 Artist's home and studio for a person with disabilities.
The Cactus house is a small townhouse designed in the Celleneuve district of Montpellier. It fits on a narrow strip of former market gardening land, a testament to our region's winemaking past. Located in the middle of a residential area, composed of neo-provencal habitats and dense contemporary housings, in direct proximity to the historic and classified heart of Celleneuve.
In this heterogeneous urban fabric, at the crossroads of various architectural languages from different eras, the project aims to propose a contemporary architecture which reinterprets the codes of Provencal villas rather than denying them. A Mediterranean house adapted to its climate, its territory, its time and especially to its owner.